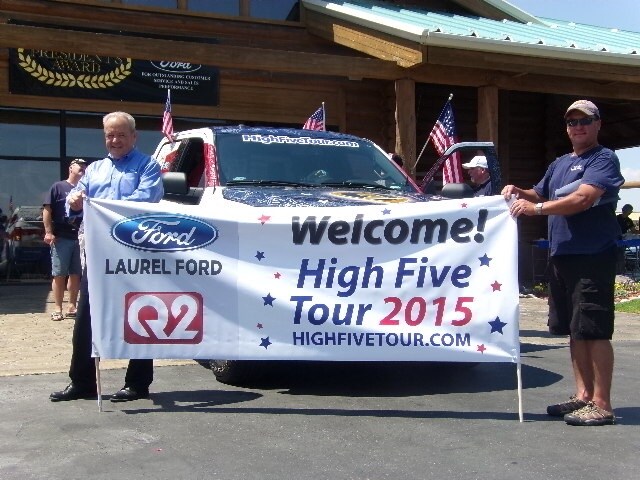 Patriotism and support of veterans convinced the organizers of the the High Five Tour to schedule Laurel for the Fourth of July and then build the rest of the trip.
Wounded Warriors Family Support takes Ford vehicles around the country to help the veterans.
The idea is that "mobility is freedom."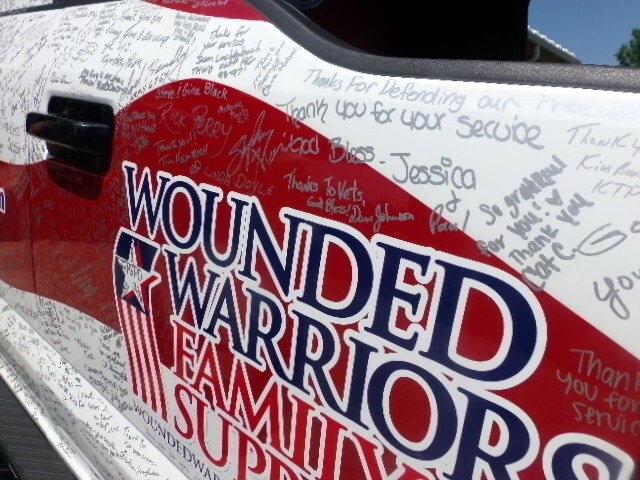 Citizens donated money and signed messages to veterans on a Ford F-150.
One of the volunteers said driving the truck in the Laurel's parade was "awe inspiring".and he compared it to being in Washington D.C. on Independence Day last year.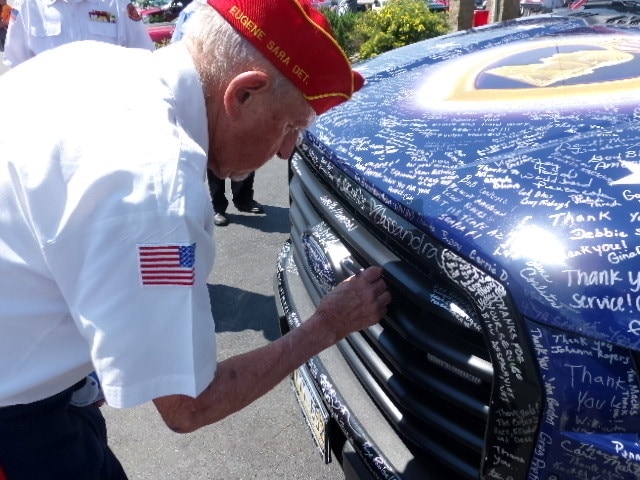 "The support that we've seen for veterans here today makes this trip even more meaningful for me than the Washington D.C. Trip," said Ken Foley, a volunteer for Wounded Warriors Family Support.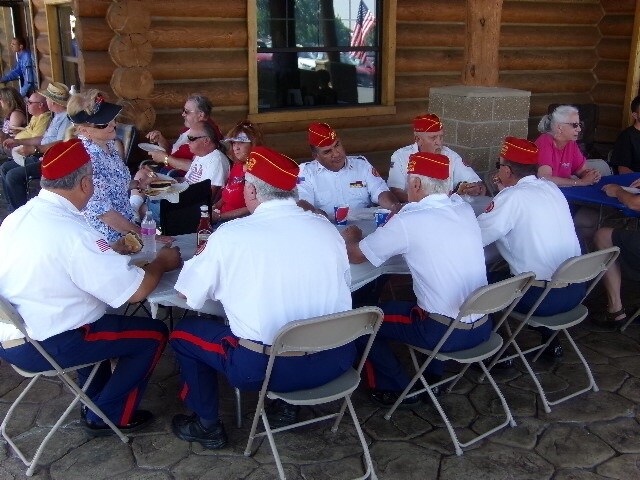 "It's unbelievably rewarding. I keep coming back every year because there's a need and because it just feels really good to give back. It really takes all of making the contribution to these guys who have given so much. It feels good to give a little bit back."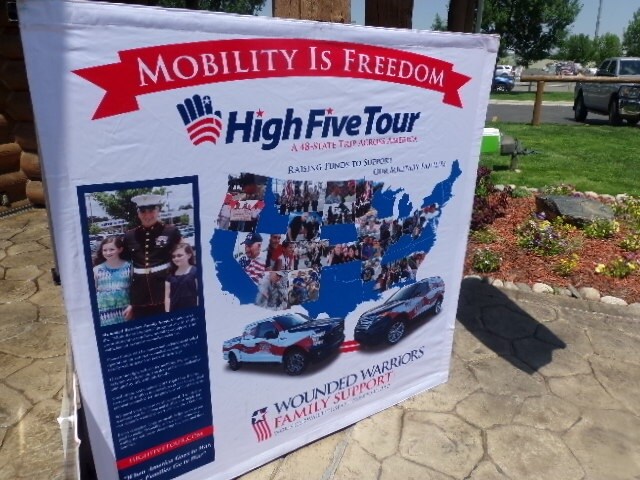 The goal of the High Five Tour is to raise one-million dollars to be able to buy more truck and custom outfit them for the injured veterans.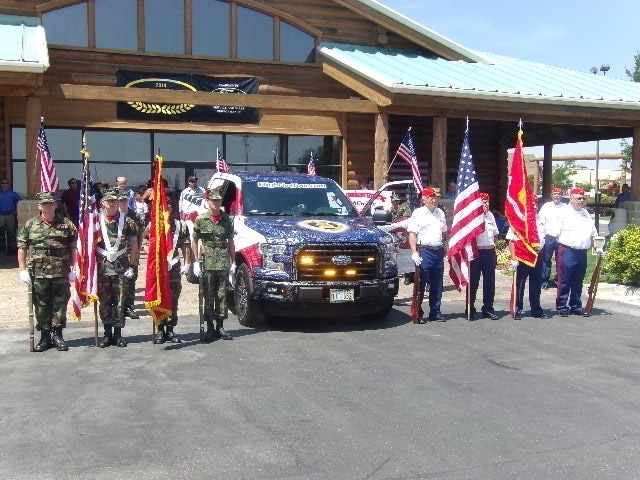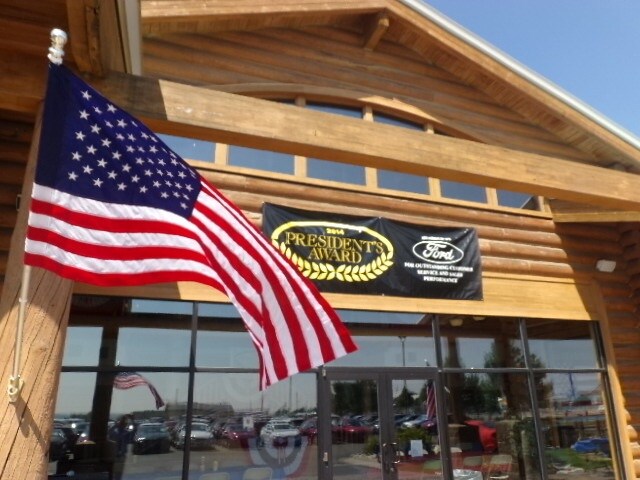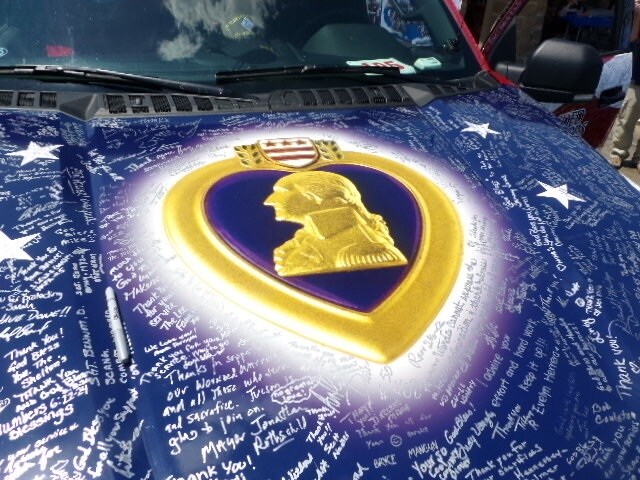 Source: ktvq.com